Last Saturday
isabeautherede and I went to see "Video Games Live" at the Landmark Theater in Richmond, VA and it was AMAZING!



Before the show there was a costume contest so
isabeautherede went as Princess Zelda. I helped her put her armor on and I must say her costume was very cleverly constructed and her attention to detail was great.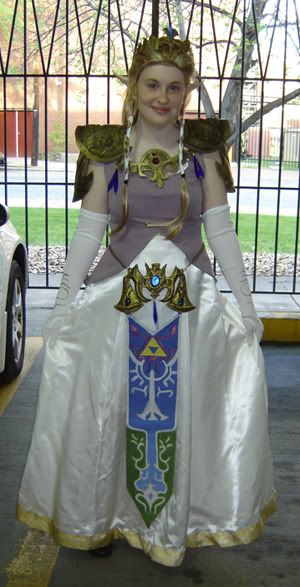 I had a photo of us both before the show but it turned out terribly blurry :s But after the costume contest (which was won by a tiny but enthusiastic Mario) Michelle changed into her lolita outfit. I don't have the rundown for it so hopefully she'll come in post what she was wearing. Her skirt was amazingly adorable <3




Here's Mario and a kid in a vintage packman halloween costume

isabeautherede joined by the other costume contest contestants



They played a few music videos while everyone was getting seated. Here was "L33t Str33t Boys-Yuri the one for me"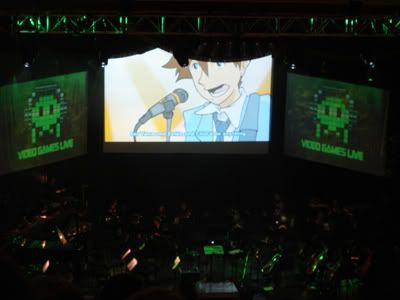 Overall the show was amazing! I loved every minute of it. They also had a great Legend of Zelda tribute, WoW, Medal of Honor (which used real war-time footage that broke our hearts and brought us to tears), God of War (which had really nice music), Sonic the Hedgehog tribute, Metroid, classic games, and an amazing performance by the FF Pianist. He was great.
I would highly suggest this show to anyone who loves video games and great music. We got our seats for $20 and could see the show perfectly so its' really affordable and fun even with the cheapest seats in the house.

Personal Rundown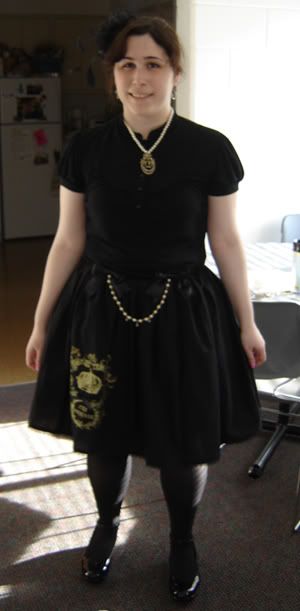 Blouse: Off Brand (Target I think)
Necklace: Target
Skirt: Crux Commissa
Shoes: American Eagle (Payless)
Hat: Marcs & Spencer
Bow/Pearl chain: Made by me

Thank you for looking :)